Take video of individuals and groups while skiing on the mountain in Telluride as well as special events. Also looking for individuals with strong background in non-linear digital video editing and production.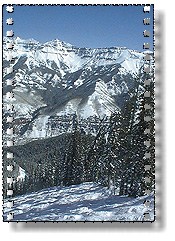 Mountain Video has been working in the video and film business since 1990 generating a wide variety of credits, some of which are enclosed for your approval. Below you will find an outline to our services along with some special considerations that we should look at so that we may provide you with the desired project.

Our fully edited production. This project begins with an edited scenic introduction to Telluride, if applicable, and mixes scenic shots from the day with music played from the day. The bride and groom preparing, guests arriving, flowers, etc. are all included to lead the viewer into the full coverage of the ceremony and reception with one cameraperson.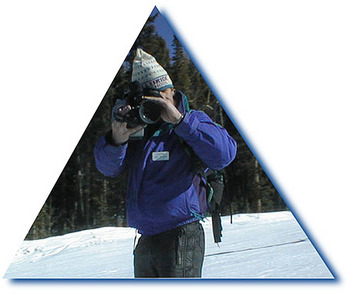 Our Process
"We then edit the footage and involve the clever use of music, humor, and participant interaction. Special effects and titles are included."

'Need some evidence of the expedition? Telluride offers split runs, half groomed and half bumped, so different abilities can stay together. Select your music and we mix it with the natural sound and include titles.'

Have us capture your children's escapades exploring their favorite mountain runs. We meet at the time and location of your choice and adventure with them for an hourly fee. This project is edited in camera and includes the natural sound.

Positions Available:
Other Positions

Edit Video Footage
Produce Final Video


Ski Area Guest Services

On Mountain Video

Contact Information
Summer Address
PO Box 515
398 West Colorado Ave Unit 3Nb
Telluride, CO, 81435 USA
970 728-7008 (tel.)
970-728-7008 (fax.)
Winter Address
PO Box 515
398 West Colorado Ave Unit 3Nb
Telluride, CO, 81435 USA
970-728-7008 (tel.)
970-728-7008 (fax.)
Back To List Of CoolWinterJobs
---